Extraordinary Public Relations Job Opportunities
Once there was a publicist who wanted more. More than press releases. More than pitching. More meaningful work. With leaders committed to making a difference.
Public Relations Jobs for those who want more
Vim + Zest offers the best public relations jobs, producing exciting campaigns for clients that we can be proud of, in a team we love and a workplace built around wellbeing. 
Our team of industry experts unites from all corners of the world to work with clients who are building the kind of world that we want to live in. On campaigns that make a difference. 
We work with leaders seeking to elevate their online presence because they know it's a vital component of making a real impact. We do this through the dedicated Personal Branding arm of our operation. You'll also have the opportunity to work with wellbeing destinations, entrepreneurs and enterprises on comprehensive strategic campaigns. 
You know what happens when you spend time working on projects with meaning? Satisfaction in your every day. That feeling that you're doing something that will make a difference with campaigns that matter.
But the reasons to work with Vim + Zest don't stop at the exceptional clients. 
We help you build the publicist career of your dreams. You'll work with our Learning and Development Manager to identify the skills you need to excel in your job today and reach your next promotional goal. Your individual training plan is a step by step plan to career progression. 
Then we offer a range of team benefits that focus on wellbeing and happiness.
Where do you want to work from?
Vim + Zest offers a unique workplace. The office itself is dynamic. 
Because we're located in one of Byron Bay's most loved, northern hinterland villages. You'll be able to smell the delicious cafes, pop down to the organic grocer or get in a yoga session during your lunch break. 
Our hybrid workplace structure means that you also have the option to work from home. Perhaps it's where you do your strongest thinking. Perhaps it just allows you to build the kind of work/life balance you've always wanted with more time for family, hobbies and the things you love
We need someone who goes beyond the roll-call of regular public relations jobs. We need a leader with a business mind, a strategist's vision, confident copywriting and a passion for purpose. 
What we're seeking:
Idea generators – your insights and thinking power to lead a strong, results-driven, brainstorming session.
Investigators – your creativity is key, and your ability to read the data that generates maximum impact for our clients is key.
Leaders – you confidently analyse a brief, understand the audience, recognise the market, spot the red flags, and create the strategy that gets the results.
Heart – our work is heart-led. So we need experts with high emotional intelligence and built-in integrity.
Learners – in today's fast-changing world, we cannot lead without learning. Our team members are on a constant self-development journey.
Quality briefs to work with inspirational leaders? Check.
Hybrid office and home workplace? Check.
Customised training plans? Check.
We've created a workplace culture that allows you to build the perfect day, get more me time and ensure your wellbeing is a priority. We've also built plans for your future. 
Then we've identified our favourite employee benefits to create a workplace that is intelligent, curious, bold, fun, caring and happy.
Birthdays should be celebrated. So you get yours off.
Free parking right in the heart of our village.
Flexible, family-friendly working environment.
Oh yeah…and a talented team you'll genuinely love to be around.
Do extraordinary things that make a difference in a place you love.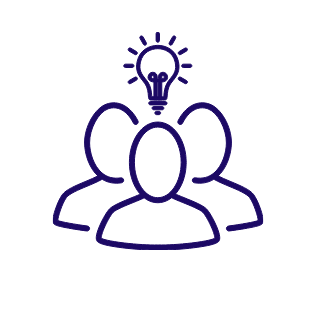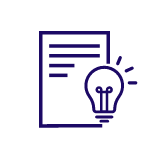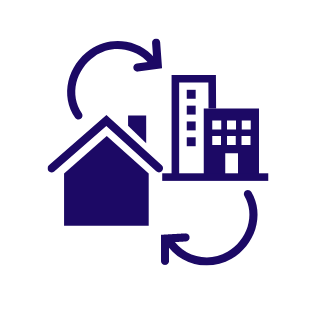 Hybrid workplace structure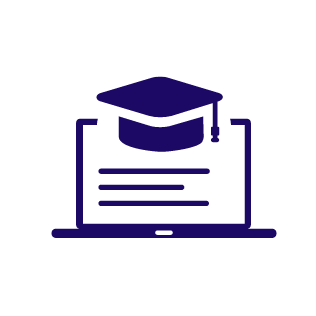 The fact remains that a publicist's career in today's world, is completely different to a career of the past. Personal Branding is an evolution of a publicity brief.
Today's publicist agencies must grow their public relations acumen, weaving new tactics into a holistic marketing strategy that drives lead generation in a world over-full with advertising noise.
Join us in bringing Personal Branding into a new future – one that is meaningful.
A: If you're considering public relations Brisbane as your base, we suggest broadening your search…just a little.
Turn your attention south. Only two hours from Brisbane you'll be in Byron Bay – Australia's wellbeing and lifestyle capital. Byron Bay has a free-spirited heart and an entrepreneurial future. This incredible combination makes it the perfect location for a world-leading Personal branding and marketing agency that empowers mission-centric brands. And because Vim + Zest is a hybrid workplace, you'll have the flexibility to design your work day and the freedom to enjoy this beautiful lifestyle capital and the things you love most.
A: Your work will be different on any given day. Drafting Personal Branding strategies, social media marketing, injecting storytelling into suites of collateral and high-impact websites, thinking strategically about not just what the client has asked for, but what they need and more.
Vim + Zest Personal Branding is growing.
Put yourself on the waitlist. New positions are being created.