For many entrepreneurs there is a constant question of how to build a strong Personal Branding online presence that grows your business in a way that is authentically you.
Whenever you want to purchase a book, buy a new TV, find a dentist or make just about any purchase decision you start online. And chances are, if you're like most people, you like to buy from a person, not an anonymous brand.
In fact, 84% of people start their buying process with an online referral and Google is the first place they look.*
What does Google say about you? More importantly, would you and your company even appear on a Google search?
If you're not appearing on the first results page and your message doesn't draw your audience in, then you might as well open a bricks and mortar business but keep the door locked.
The specific opportunity for entrepreneurs is to master the art of Personal Branding to increase their visibility, build a tribe and create a sales funnel that amplifies the growth of your business exponentially.
This is how you grow your business online.
Relationships with your audience are built over time. The glue that builds relationships is trust.
Personal Branding allows entrepreneurs to create a field of attraction, one in which your audience feels genuinely connected to you. Personal Branding rapidly builds trust. From there, it's only a short distance to a purchase decision.
Visibility for Entrepreneurs: Building a Personal Brand Online
Did you know that you don't own your brand? Your audience does. That's because your brand is grounded in other people's perception about you.
Your business brand is people's perception of your products, services and organisations from the information they can find, which is usually sourced online.
Even if you're not actively promoting your Personal Brand as part of your marketing strategy, you have one. It's people's perception of you from your Linkedin profile, Instagram feed, podcasts, blogs, videos, interviews and company profile. 
Personal branding creates two forces of business growth:
1. Amplification – a powerful tool to grow your business online
When you have both a Personal Brand and business brand in play it multiplies your exposure and your ability to reach target markets. 
Linking the two brands creates a powerful symbiotic relationship, known as the Brand Spiral, in which the growth of your Personal Brand makes your business brand grow and vice versa in an upward spiral movement. 
2. Emotional Storytelling – how to promote your business online
Many entrepreneurs feel restrained in their communication through their business brand. Personal Branding offers the freedom to tell your story in a way that is authentically you. 
When we communicate from a place of authenticity and tell our story with honesty and vulnerability, we not only become more visible to our target markets but present our story in a way that people can relate to on a deeper level than any business brand can achieve.
"Strong Personal Branding builds deeper relationships faster. It brings your audience closer to the purchase decision faster and builds connection with the type of consumers that are more likely to refer and repeat their purchases. Personal Branding personifies an organisation. People want to buy from people, not from organisations they have no relationship with."
– Trudy Johnston, Founder of Vim + Zest Personal Branding
Self-proclaimed entrepreneur Gary Vaynerchuk is a textbook example of the power Personal Branding has to build an online presence that translates into business growth. 
From the humble beginnings of a lemonade franchise at seven years of age and bagging ice in his family business, Gary recognised the incredible power of the internet early on. 
He transitioned his father's local liquor store into one of the first e-commerce platforms for alcohol in the United States. Rebranding it as the Wine Library, Gary used a highly targeted personalised branding strategy to build the business from $3 to $60 million in sales during his tenure. 
Now the CEO of VaynerMedia, Gary still has one of the highest follower and engagement counts on social media and offers a case study for entrepreneurs seeking to open doors.
1. Personality – he communicates with passion and energy that is contagious. It makes people want to watch and leaves them feeling uplifted.
2. Authenticity – he is direct and unapologetically himself often swearing in his communication and always speaking as if he's having a conversation with his audience.
3. High value practical content – he speaks to upcoming trends and offers advice and quick tips that can make a tangible difference to his audience.
4. Consistency for visibility – he consistently uses social media to build his personal brand and therefore his business, often retelling his story, warts and all, and publishing new content every day.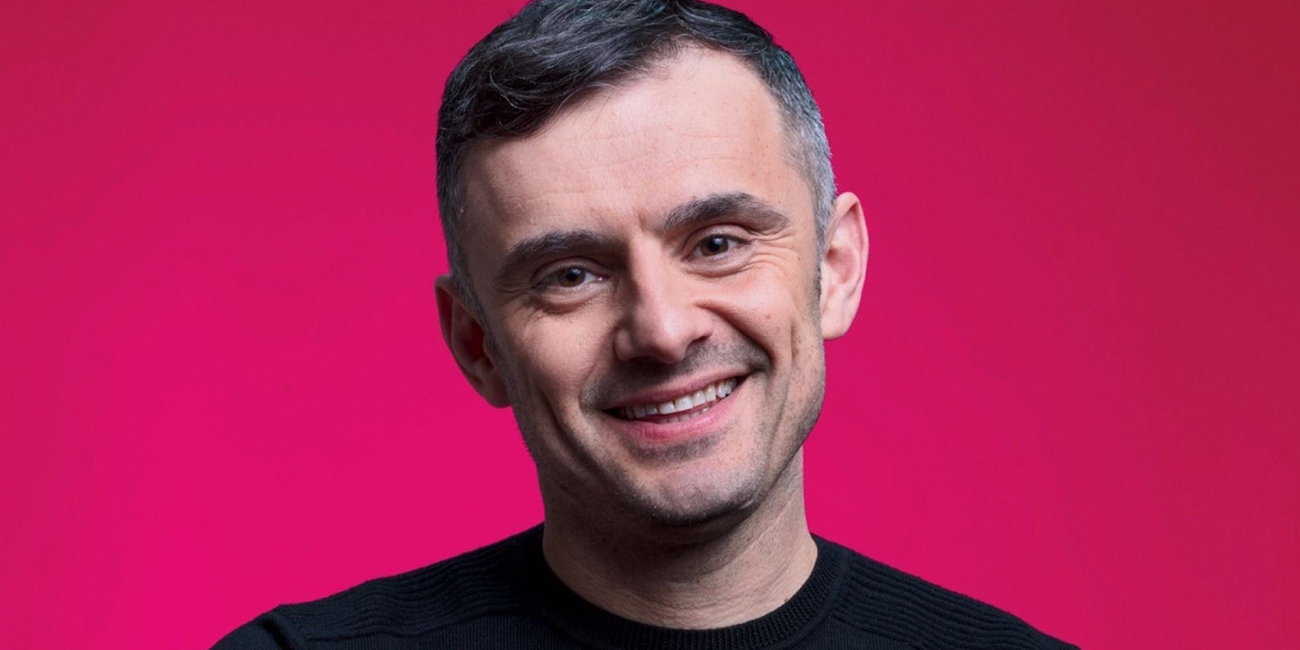 Remember Who Owns Your Brand
"One of the biggest mistakes we see entrepreneurs make in Personal Branding is to think that their Personal Brand belongs to them."
– Trudy Johnston, Founder of Vim + Zest
When a Personal Brand isn't audience-centric, broadcasted messages don't capture the interest of their audience, and are shared in the wrong place, completely missing their target audience. These mistakes are made when entrepreneurs don't take the time to understand their audience.
Your audience is dynamic. They are constantly changing.
Three ways to understand your audience:
1. Go Beyond Vanity Metrics
One of the best places to find information about your existing and potential customers is analysing the traffic on your website. 
Too many entrepreneurs look at traffic volume when they should be looking at engagement or how people are interacting with your content. Which pages are they spending the most time on? How are they finding your website?
Identifying how your audience finds you tells you where you need to target your messaging. Understanding what content they spend the most time engaging with helps you identify what themes they want to hear about. 
2. Listen To Your Audience first, Then Talk To Them
Be in conversation with your existing customers. Reach out to them on social media or through a direct email. Share an interactive questionnaire and then engage with your audience on a more personal level to get deeper. 
Listen to what they talk about on social media. What's important to them? What do they love? What are their pain points? 
Formats for online interaction that can help you understand your audience better include:
Surveys

Webinars that include questions and answers

Social media polls and active community management

Competitions

Workshops
3. Create an Audience Avatar
Creating a detailed audience persona is a tried and tested marketing technique for both understanding your audience and delivering targeted messages that will capture their attention.
Begin with demographics. Understand where they live, their gender preference, their age, their occupation and their family situation. Give them a name. Yes, really. 
Now get to the good stuff. 
What are their dreams? What sort of a life would they like to have? What keeps them awake at night? What do they find challenging? Once you have a strong understanding of your audience you can identify how you and your business, product or service can help them overcome their problems and add value to their lives. 
Deliciously Ella is a United Kingdom based health influencer and author. She began with a plant-based food blog that sought to help people who, like her, were struggling with an autoimmune disease. 
Using largely her blog and Instagram Ella grew a tribe of customers that identified with the same aspirations and challenges she was experiencing. She began writing books and continued to share her life experiences, both the good and bad, on Instagram. 
She now has more than two million Instagram followers and a suite of products. 
Her Personal Brand is relatable and real. She knows the struggles her audiences are dealing with on an intimate level and speaks to them with authenticity and vulnerability. 
Engagement that Builds Entrepreneurial Businesses
Your Personal Branding success is not measured by how many followers you have, but how much your followers are engaging with your brand. This is a much stronger measure of performance.
Here are four practical ways you can increase engagement and turn your audience from spectators into customers:
1. Best Content for LinkedIn, Instagram, Facebook and Twitter
Create the kind of content that your audience can't help but comment on or share. Give them practical advice, tips and things that could positively impact their lives. If it helps them, then they'll share it with others.
Alternatively create the type of content that people want to talk about. Entrepreneurs sometimes make the mistake of thinking that this means you need to be controversial.
The key to content that people will talk about is vulnerability. Don't be afraid to add emotion to your communication and tell your story, including the good, bad and the ugly. That's real life. People will identify with that.
Humorous content is often shared. That's the reason why memes still flood your social media.
In the early 2000s, Dollar Shave Club founder Michael Dubin was faced with the challenge of getting his startup off the ground. He needed to get the message out that he was disrupting the razor monopoly that forced individuals to pay more than $20 for a few blades. He needed to build a customer base and attract investors. 
He leaned on his almost 10 years of marketing experience to create a comedic video that allowed him to connect with his target market and cast himself as a caricature or anti-protagonist in his brand's story. 
The video had serious sharing power which amplified the brand's growth.   
A strong content marketing strategy with Michael Dubin at the front and centre of Dollar Shave Club exponentially grew the business to become a Fortune 500 company.
2. Join the Discussion
Join groups and forums that discuss themes and content related to your field of expertise. Monitor the conversation and add value to it.
This type of strategic activity can not only expose you to new audiences of potential customers, but also builds your credibility as a knowledge source of information and expertise in your industry.
3. How to Build a Personal Instagram Following: Share Others Content
Sharing the content of others not only shows your support of other experts in the field, but can also increase your visibility to new audiences and prompt engagement. 
Another powerful sharing tactic is to monitor and share the content of your customers and followers. Sharing their content creates a feeling of support, driving brand loyalty. Australian fitness entrepreneur, Kayla Itsines, has used this tactic well to drive the growth of her business. She frequently shares her member's individual progress across her socials, making them feel connected and part of a supported community, building brand trust and driving referrals. 
Strategies to Grow Your Business Online
Authentic, audience-centric personal branding is a potent business growth tool. However, there are some key areas of personal branding that entrepreneurs routinely miss. 
1. MISTAKE: Building a Personal Branding Website Without a Traffic Strategy
Too many entrepreneurs create a Personal Branding website that no one ever finds because they don't go that one step further and execute a strategy to push traffic to it. 
The first tactic in growing your online business is to ensure your website is optimised for search engines. 
To optimise your website you need to know what keywords your audience are using to find your products and services, then strategically plan where you include those keywords on your website pages and blog content.
Did you know that marketers who prioritise blogging are 13 times more likely to enjoy positive return on investment? 
A website is an investment and an evolution of work. It needs to be constantly updated with meaningful, high value content for your audience. It can be your hardest working salesperson, if you get it right.
Ensure that your website is visually captivating, easy to use and feeds your user through the decision-making process into a sales funnel that makes them ready to purchase. 
Learn more about the foundations of lead generation to grow your online business.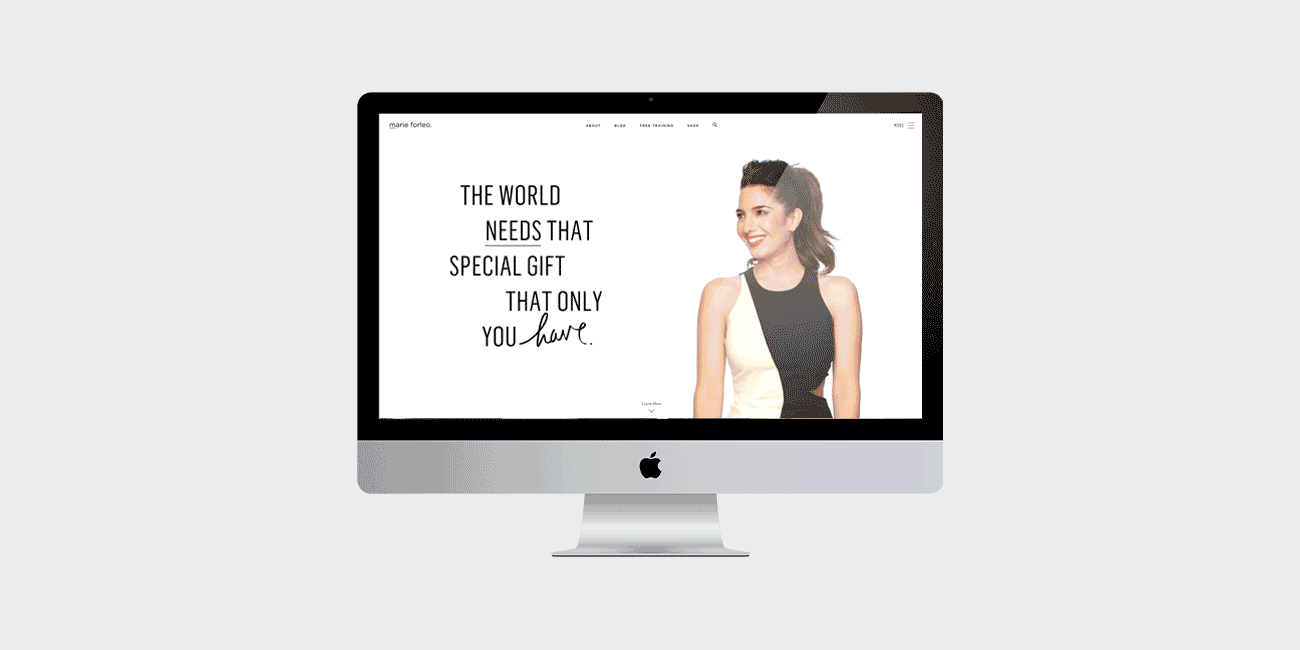 2. MISTAKE: Failing to link your personal and business brands
To grant your Personal Brand the maximum power to multiply your business you need to link it to your business brand. 
This can be done visually with typography, colour and imagery. 
 

 

 

View this post on Instagram

 

 
Kayla Itsines is a strong example of how to build an Instagram following. Her authenticity and intimacy has successfully built her loyal tribe. 
Linking your two brands also refers to physically directing people using your personal brand to your business brand and vice versa. 
Australian fitness entrepreneur Kayla Itsines' is a strong example of how to build a personal Instagram following to grow your business. Her personal Instagram account has more than 12.5 million followers.
Her success is due to her ability to both understand her audiences' pain points and ensure they feel supported by her and a wider community. 
She achieves this through open and honest communication, consistently sharing the highs and lows of her own personal journey. 
She openly spoke about the challenges she experienced throughout her pregnancy and how difficult it was to get back to exercise after birth. This level of vulnerability and intimacy built an ever closer connection to her audience and grew her following.  
3. MISTAKE: Underestimating LinkedIn
LinkedIn is one of the most underrated social media platforms. It's the largest professional network in the world and users are highly engaged. They are actively searching for ways to increase their personal profiles. They want to engage in insightful conversations and build their networks.
For those seeking to use LinkedIn to actively grow their personal brand, online presence and business, it's essential your profile page is up to date and complete. 
Cover Banner


Your LinkedIn banner gives your audience an immediate understanding of you, your story and what you stand for.
Profile Picture


Invest in a professional photographer. The phrase

an image speaks a thousand words

is a cliche for a reason. Visual communication offers a powerful, immediate understanding of you, your values and your story. An image communicates a volume of information in seconds. It's worth getting right. 
Optimise Your Headline


Understand the type of keywords people would be using in order to find an industry leader in your field. Ensure you use these in your headline. It will increase your search visibility.
About summary
This is the place to promote the unique you at your best. State your mission – WHY you do what you do. Highlight your aspirations and company achievements.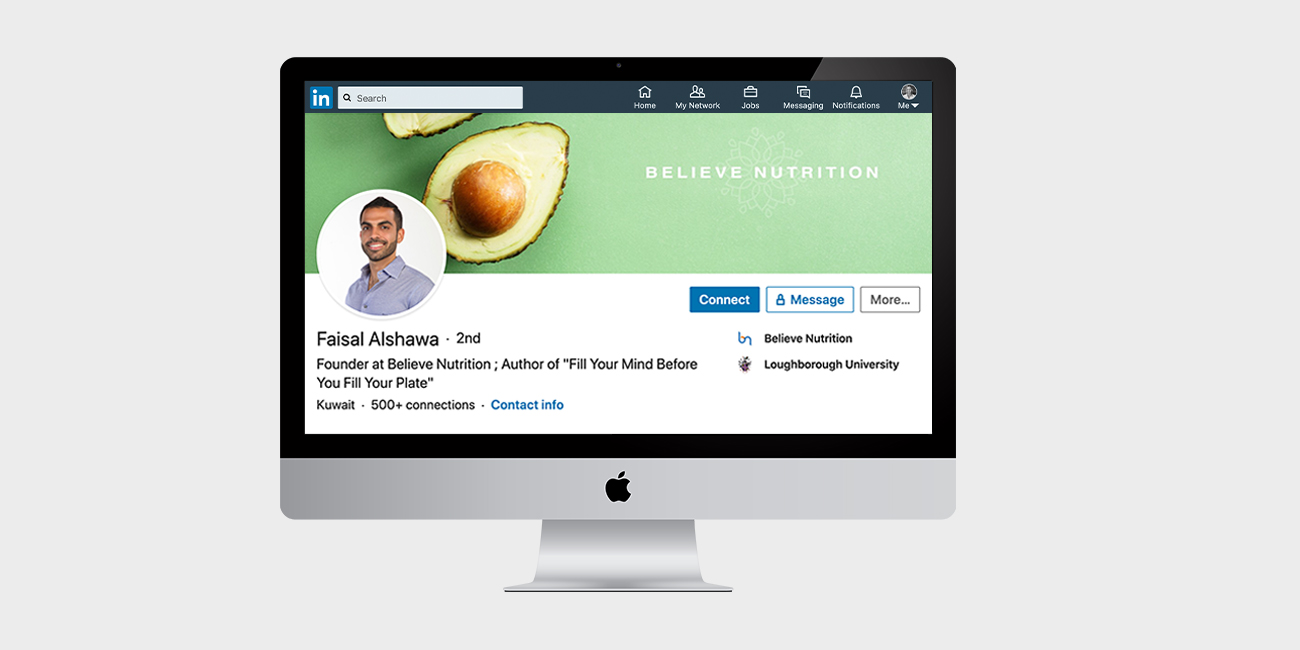 4. MISTAKE: Forgetting to go Offline to Build Your Online Presence
When we're able to gather more easily and attend live events, an important focus for entrepreneurs is to secure speaking engagements. In a world of overwhelming levels of information that can be accessed in seconds, it is sometimes the offline 'appearances' that hold a higher degree of credibility.
While executing webinars is a powerful way to grow your online presence and business, face-to-face speaking engagements are more personable.
Think about TEDTalks, they are online but often the most popular ones are executed in a live audience format. 
In addition to speaking opportunities and webinars, Public Relations campaigns hold the ability to dramatically increase not only a Personal Brand, but also your credibility. 
These types of strategies are key in building a reputation as a thought leader. 
Grow your business online with a strong Personal Brand
Personal Branding is such an incredible force in building an online business because it builds the leader's profile and humanises the organisation. In an online business we build and create transactions but these often lack the tactorial, sensorial, human interaction and we need to bridge this gap.
For a Personal Brand that increases your online presence and builds entrepreneurial success, master these three key areas:
1. Build visibility through consistent authentic Personal Branding that creates a symbiotic upward growth relationship with your business brand.
2. Write and present for your audience – know them intimately so you can add value, talk to their aspirations and pain points and fully engage them.
3. Forget the vanity metrics and focus on engagement for powerful growth and business success.
The more we can put a human face, a human touch, a human tone on an online business, the more your online business will meet the expectations of today's audience. And the higher the business growth. 
Vim + Zest Personal Branding is a specialist Branding and Marketing agency for people and organisations that matter. We help leaders to create impact to build a better world.
*https://hbr.org/2016/11/84-of-b2b-sales-start-with-a-referral-not-a-salesperson