A smart and effective tool in building a personal brand, the Brand Spiral amplifies both personal and organisational brands. The Brand Spiral is an upward spiral movement; a win-win loop that works to amplify both personal and organisational brands.

A helpful tool in building a personal brand; the spiral movement uses multiple channels to reinforce consistent messaging and values. This approach helps to create congruent identities across both personal and organisational brands.
Contrary to traditional beliefs, branding does not originate from outside an organisation. In reality, the branding evolves from the inside out. By focusing on building an authentic personal brand and then spiralling outward, the Brand Spiral allows organisations to create a strong brand image that resonates with their audiences. Therefore, when the business brand grows, the personal brand of the leader in front also grows. One optimises the other in an upward spiral movement, creating a win-win scenario.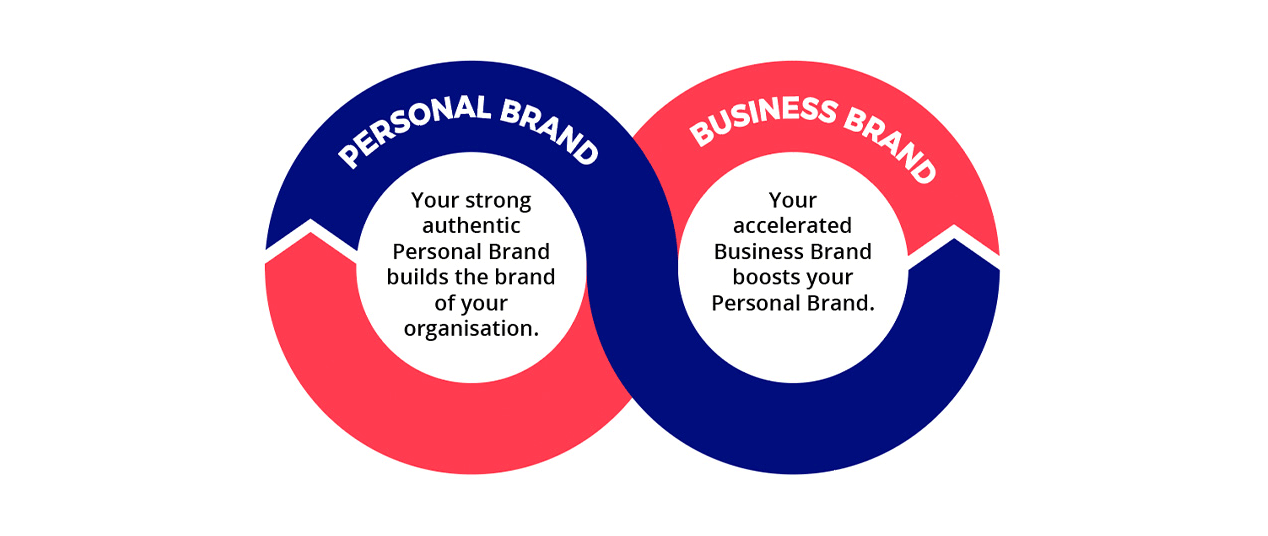 Build an Authentic Personal Brand
Full of 'Pull Power', the Brand Spiral begins with the construction of a strong, authentic personal brand.
Portraying authenticity in today's landscape is vital. As digital and social natives, audiences are bombarded with media and social media messaging every day. They have become highly informed and discerning, making it challenging for brands to achieve cut through.
To attract and retain a loyal audience, your personal brand should demonstrate integrity, authenticity and shared values.
An important building block in creating an authentic personal brand is establishing trust with your audience. Through shared values, consistency, and openness, audiences are more likely to trust and recognise you as a market leader.
Accelerate Your Business Brand
In the brand spiral, your strong authentic personal brand builds the brand of your organisation. As a recognised industry leader or change maker, you become the clout behind the business.
With clear, consistent communications executed in a controlled and planned manner, shared values and unified messages spiral out from the personal brand and become representative of the business brand, accelerating reputation and credibility.
The Brand Spiral is a powerful tool; it pulls key components of a strong personal brand (such as values, integrity, authenticity and credibility) and uses these to accelerate the growth of the organisation's brand.
With the authentic personal brand established and the organisation's brand accelerated, the Brand Spiral takes effect, once again, to further boost the personal brand.
The work of the Brand Spiral has enhanced the organisation's values, messaging and image in the minds of your audience, further embedding you as a change maker and leader in your field.  This is where the win-win loop effect takes place; the more accelerated the brand of the organisation, the more prominent the personal brand becomes.
Leaders should take advantage of the spiral movement and utilise it as a tool to continually boost their personal brand, leveraging the newfound credibility of the organisation's brand to enhance their influence amongst peers, and current and potential audiences.
Vim + Zest saw the brand spiral in action in our personal branding work with Phuong Uyen Tran, the  Deputy CEO of FMCG giant, Tan Hiep Phat (THP) in Vietnam. When Phuong approached Vim + Zest, THP wanted to launch themselves into the international market. She had written a book, previously published by Forbes, called Competing with Giants, that she wanted to engage international audiences with. Competing with Giants told the remarkable story of how her family built THP to become Vietnam's largest FMCG company.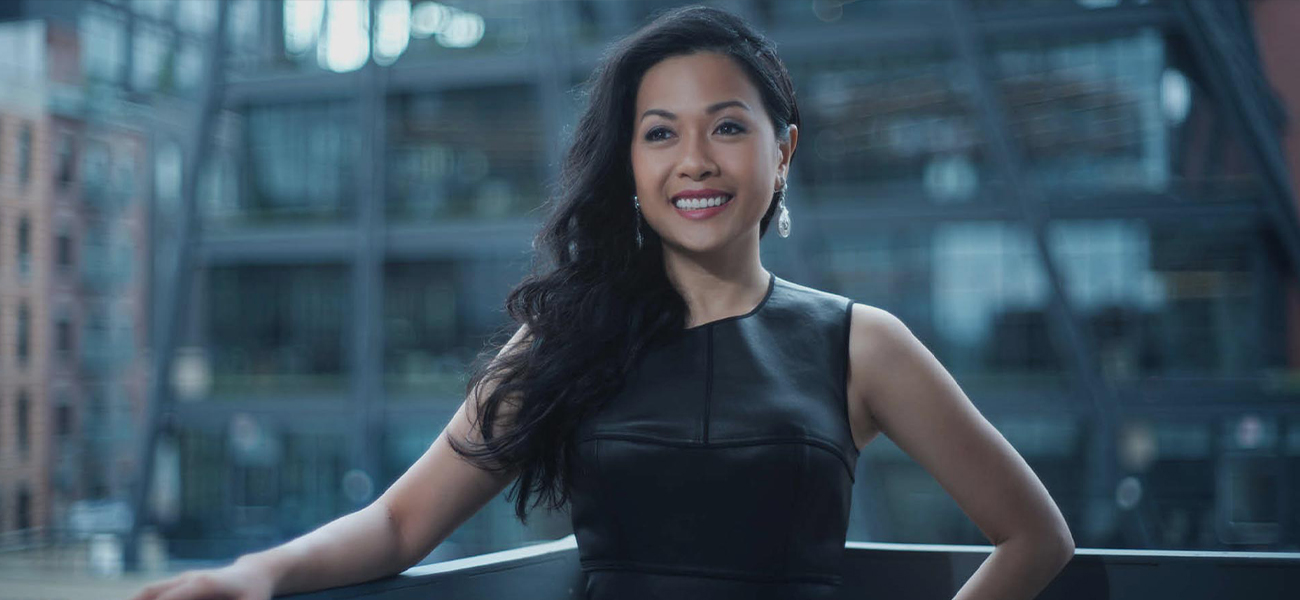 Putting the 36-year-old, Harvard educated millennial as the face of the company gave THP qualities of relatability, personality, and a sense of leadership that the market could build trust with, because it had a person in front of it.
Vim + Zest executed an international PR and speaking engagement campaign which saw Phuong garner coverage in multiple tier one publications around the world and, most importantly, speaking engagements at Harvard University and Babson College in Boston for Nike's Top 50 Managers event. She has delivered lectures at Asialink events in Sydney and Melbourne, among many other prestigious organisations.
The results of this strategy were twofold; Phuong was able to introduce her company, but also influence and educate an international market by the value of herself and her family. The international market began to become more aware of THP's products, imbued with the values espoused by the company and held by Phuong, as the accessible leader in front of them.
You might be interested in:
The Brand Spiral Creates Long Term Success
The main goal of the Brand Spiral is to leverage a strong, authentic personal brand to build the brand of an organisation. This, in turn, further accelerates the personal brand. Because of the ever-evolving movement potentiality, using the Brand Spiral is one of the smartest marketing strategies available today.
The Brand Spiral is a useful tool in overcoming challenges associated with brand image and differs from integrated marketing in that it looks inward to leverage the established personal brands of change makers and leaders to, effectively, 'spiral' shared values and credibility outwards to the brand of an organisation. It has been used by leaders to build markets in new countries, to launch new products, to build new market segments, and to generate awareness and engagement in different ways.
Change makers and leaders looking to benefit from the powerful effects of the Brand Spiral should seek to first establish an authentic personal brand that resonates with their audiences through shared values and trust. Learn more about how to establish a successful, authentic personal brand and activate the Brand Spiral in our guide to Personal Branding Essentials.
Vim + Zest Personal Branding is a specialist Branding and Marketing agency for people and organisations that matter. We help leaders to create impact to build a better world.