Personal Branding – The Driver of Your 
Career Success
"A clear and authentic personal brand is what builds your strong reputation. It's the public perception that's the sum total of who you are, why you do what you do, what you stand for and what makes you different and unique."
– Trudy Johnston, Founder of Vim + Zest Personal Branding
A Personal Brand is your unique profile, reputation and image. It's how your audience comes to know of you, what they perceive you stand for and what they think you do before they meet you. It's particular to you and identifiable only to you.
Personal Branding anchors your reputation online, in the media and on social media. When you have a strong Personal Brand, you become the authority and thought leader in your field.
When your reputation precedes you, because you have a compelling Personal Brand, you're able to develop networks that open and create your success pathways – whether that be invitations to join Boards, an upgraded CEO position, new entrepreneurship opportunities or being exactly where head hunters and recruiters are looking for talent.
Branding Yourself to Create Authority and Leadership
With a strong Personal Brand, you become a leader in the mind of your audience. This is why an audience will choose you – over others.
Your Personal Brand articulates your values. Your audience are subconsciously and consciously looking to see if there is a shared pool of meaning and a commonality of values in a leader they admire and aspire to be like. They seek to engage with and follow those leaders who embody and embrace likeminded values.
Your Personal Branding strategy shows the pathway to building your authoritative leadership and becoming a subject matter expert, poised to share your expertise. It includes the best communication style to adopt when you're fearlessly opinionated about what's relevant in your field, and what content you should be sharing about what's new and trending in your area.
This makes you the leader your audience seeks out. And it all starts with getting your Personal Brand right.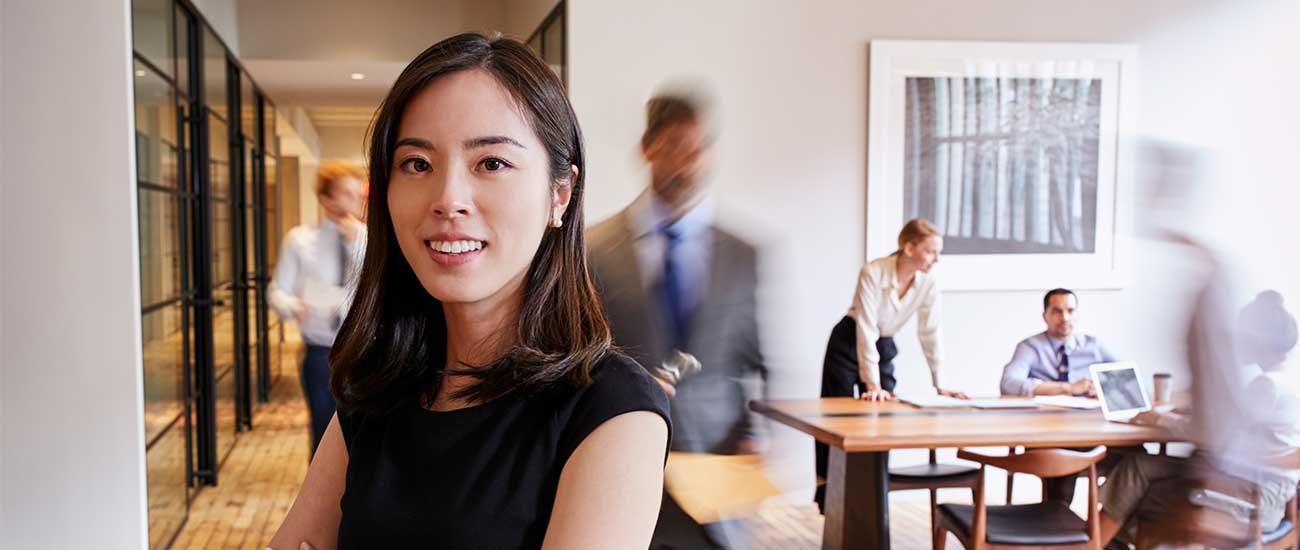 The Value of Audience-Centric Branding
"A brand is the set of expectations, memories, stories and relationships that, taken together, account for a consumer's decision to choose one product or service over another."
Branding is the creation of a name, symbol and design that is easily identifiable to a company, set of products, services or individual. It is the very foundation of all your communications, marketing, PR and social media – whether the branding is product-based, service-oriented or person-centric.
The purpose of branding is to build a crucial relationship with your audience. The magic happens when the core values and aspirations of your audience align with yours.
In the same way that consumer brands have a 'pull' power, so do Personal Brands. Consumer brands and Personal Brands share many common attributes, but the starting point in every instance is always with the audience.
Intimately knowing your audience is essential. If you want to build influence, you must understand your audience's value sets, motivations and buying behaviours, so you can connect with them. They will be far more receptive to your brand when you are authentic and genuine because they seek to match their value sets with yours.
"The foundations of consumer and Personal Branding come down to the same thing: establishing and maintaining trust with audiences. Building relationships."
Good Personal Branding
Is Authentic
Today's audiences are digital and social natives, and highly discerning. They are bombarded and overwhelmed with advertising, media and social media messages every day. Achieving cut through in the overcrowded online space is the single biggest challenge for every brand.

If you want to attract and retain a loyal audience, start with demonstrating integrity, authenticity and shared values.
Trust – The Essential Brand 
Building Block
Establishing trust through shared values is the fundamental building block to growing a successful Personal Brand.
A 2017 report by the Center For Creative Leadership says that the pillars of trust are capability, character and communication. Within this trifecta lies a framework for building your brand.
We recognise trust as being when someone is consistent, admits their mistakes, gives and receives constructive feedback and is open to sharing information. In order for us to trust, a person must have the capacity to hold space for all that – and more. They must be entirely congruent.
There is a science to trust – oxytocin, a hormone that makes you feel good, is at the heart. Making people feel good means they're more likely to trust you. Trust is also born when we show up authentically.
Personal Branding Sometimes Requires Confrontation
It's not enough to be calm, cheerful, well-groomed and sprout the 'talking points' your publicist has given you. This often looks and feels one-dimensional. What people really crave is your honest actions and your insightful reaction. Sometimes this involves raw vulnerability.
Your peers, employees and clients will follow someone they believe will take them to a new and brighter future. Even if they don't necessarily know what that looks like just yet.
"In order to keep your trust relations on an even keel, and the playing field level, you have to be willing not only to take chances by initially trusting a bit (signalling a willingness to cooperate) but also to retaliate strongly, quickly, and proportionately."
– Solotar Harvard Business Review
What Self-Branding Is Not
Good Personal Branding is not vanity metrics or a superficial slice of clever self-promotion. We've all seen the inevitable cracks that appear in an over-manufactured persona and how this results in a loss of trust.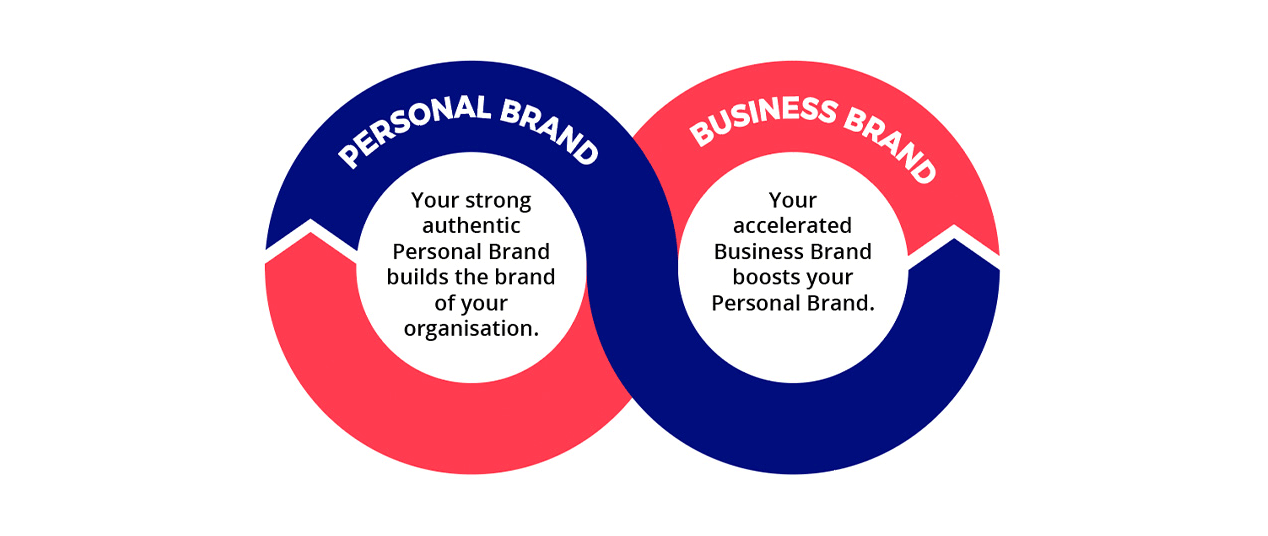 Building Your Personal Brand to Optimise the Brand Spiral
Personal Branding is so potent and so valuable because it builds The Brand Spiral. This is exactly what makes it one of the smartest – and commercially lucrative – marketing strategies available today.
The Brand Spiral is a win-win loop where business brands are amplified through strong Personal Brands and, in turn, Personal Brands are strengthened through strong business brands. The signal is not only amplified on both sides, it's an ever-growing, upwardly moving, win-win movement.
What Headhunters and Recruiters Look For
Boards of Directors, headhunters and recruiters understand the impact of The Brand Spiral dynamic. This is what drives them to pursue leaders with strong Personal Brands and reputations. They understand the 'pull' power of a charismatic reputation and dynamic, positive brand growth.
For example, Sir Richard Branson and the Virgin Group exemplify how effective The Brand Spiral can be. Both Branson and his group of Virgin companies radiate a reputation for being smart, bold, entrepreneurial and fun. People trust Virgin because they like Branson. The brand values are one and the same.
In his book Start with Why, Simon Sinek applies the same approach to Steve Jobs and Apple. He says, "the personalities of Jobs and Apple are exactly the same. In fact, the personalities of all those who are viscerally drawn to Apple are similar. There is no difference between an Apple customer and an Apple employee."
Smarter Marketing Yields Better Commercialisation Opportunities
Commercial opportunities are amplified when there is a strong leader influencing and persuading brand choice in the market.
Effective Personal Branding offers multiple opportunities to strategically enter and build new markets through profiling the leader of a company or organisation in the first instance, then following with launching the product or service.
The Downward Brand Spiral
Whatever you do, say or sell is a representation of your brand. As well as an upward spiral movement, the Brand Spiral can work in reverse – in a downward motion. Ex-Uber CEO Travis Kalanick and Disney's former Chief Creative Officer John Lasseter are examples of how not to do it. You don't want to be remembered for your 'missteps'.
Authenticity is the only way. Your customers and clients feel it. Employee engagement relies on it. Your business brand could be damaged if the pinnacle of the brand pyramid is unstable, cracked or not representative of its core values.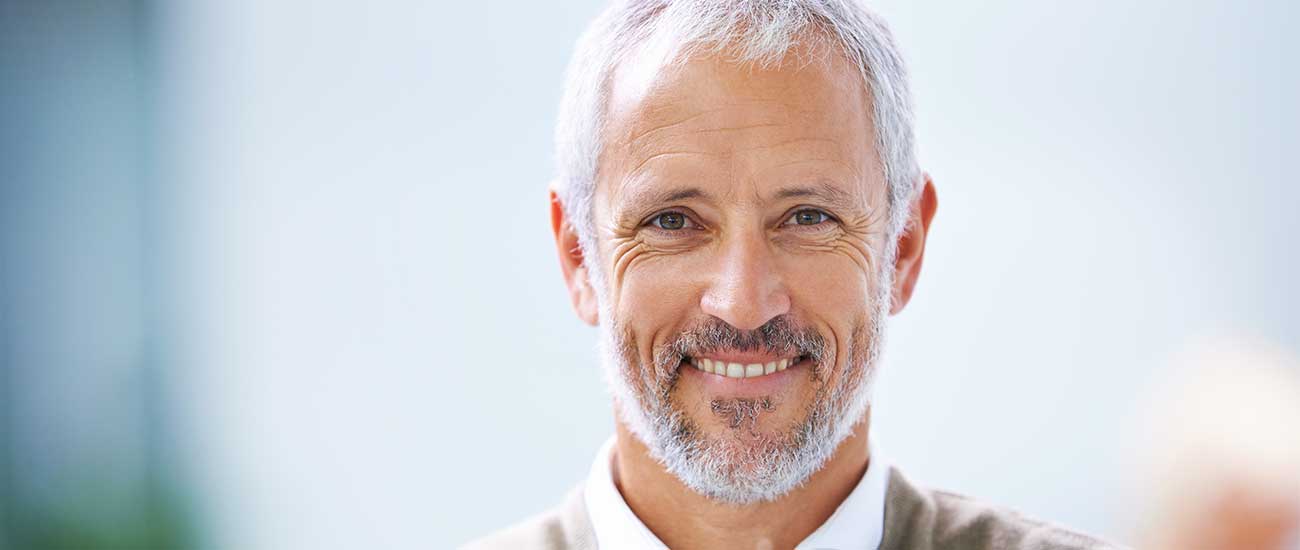 How to Build a Personal Brand
Your WHY Is Key to Successful Personal Branding.
"People don't buy what you do, they buy why you do it. And what you do simply proves what you believe."
– Simon Sinek, bestselling author and TED talk sensation
As Simon Sinek demonstrates, your 'WHY' directly articulates your value set. Your values are the building blocks of trust. They directly create the basis for a 'shared pool of meaning' with your audience. Therefore, your 'WHY' is at the very epicentre of your Personal Brand, not your 'what'. It's your first building block.
So, discovering, or re-discovering your WHY is the essential first step. It's critical for you to know it inside and out.
How Those Who Lead With Purpose Will Navigate Us Through Uncertain Times
When building yourself as a brand, you need to break down the elements of 'who you are' by asking the following questions:
What's important to you?
Why do you do what you do?
Who do you do it for?
How do you operate when you're in flow?
Additionally, identifying your blind spots – especially the blind spot of 'what's truly great about you' – gives you the clarity to then go and amplify these areas.
As your self-awareness expands, so will any business or personal transactions you engage in. One is naturally affected by the other. That's The Brand Spiral at play.
Personal Branding Statement
Knowing your WHY enables you to create your Personal Branding Statement. This is a short, catchy and memorable distillation of who you are, your WHY, what you do and who you do it for. It's more than an 'Elevator Statement' – think of it as a 'mini power story'.
Personal Logo and Brand Photography
Visual storytelling is powerful because it's what makes you stand out. A strong and unique visual signature is a key ingredient of your Personal Brand. The creation of a personal logo with a brand colour palette is the second building block of your Personal Brand.
Advertisers have known for years that buyers' motivations are emotion-driven in the first instance, and then rationalised soon after. We buy with our eyes. A strong visual identity is a core component of the attraction.
"The image you want to project and reputation you want to build has many integrated aspects that tells the Brand Story of you – through content (text, visual, video and audio), visual branding, social media and styling – with search metrics attributed to each."
– Trudy Johnston, Founder of Vim + Zest Personal Branding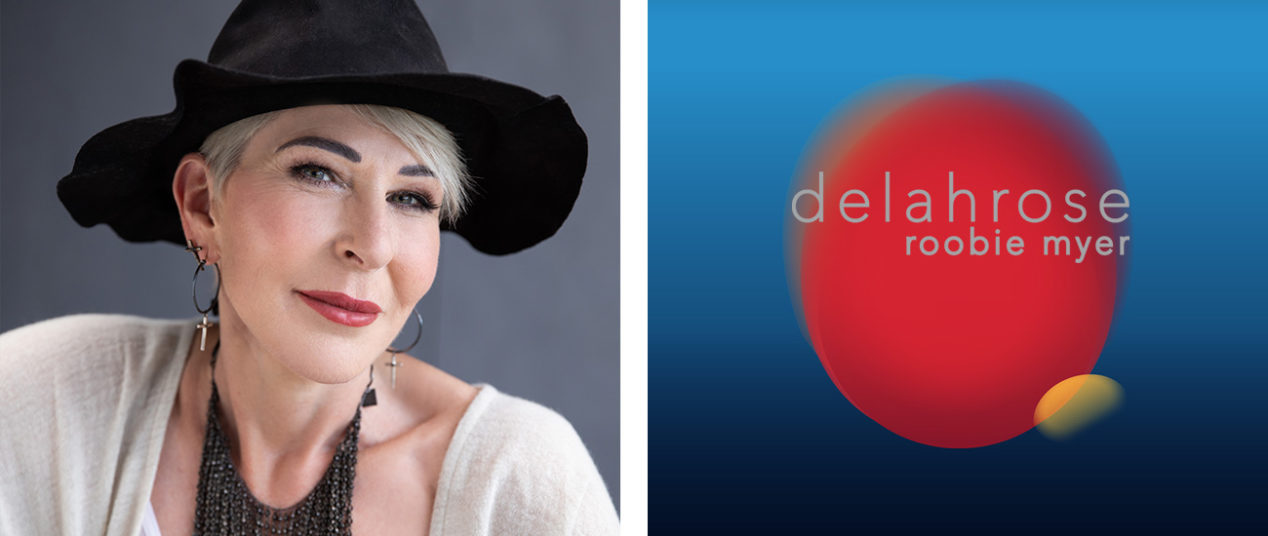 Personal Branding Logo: Recognition and Memorability
A Personal Brand with an attractive and consistent visual style builds recognition and presence. It creates authority and establishes your leadership credentials.
After creating your logo and colour palette, the next step in building your brand includes planning, designing and styling your photography, business card, email signature, social media profiles (especially LinkedIn), building your website, and defining your wardrobe styling.
Together, these elements create your signature style that makes your brand instantly recognisable – and most importantly – memorable.
Personal Branding Photography
High quality professional photographic images of you are the third building block of your Personal Brand. First impressions really count – your images tell the story of you so ensure it's the right story you're communicating! Imagery strongly impacts buying decisions. So good photography often boosts the bottom line of your business.
It's important to ensure your photos are well styled so they convey your desired image and message. They will be used extensively in biographies, on social media, in websites, job applications, e-signatures, brochures and more, so they are an essential foundational element.
Your Personal Brand Website
What's the key networking tool that builds awareness and credibility? Your Personal Brand website! It's the home of your authoritative content and a vital place where your Personal Brand shines and your audience can meet you, before they meet you.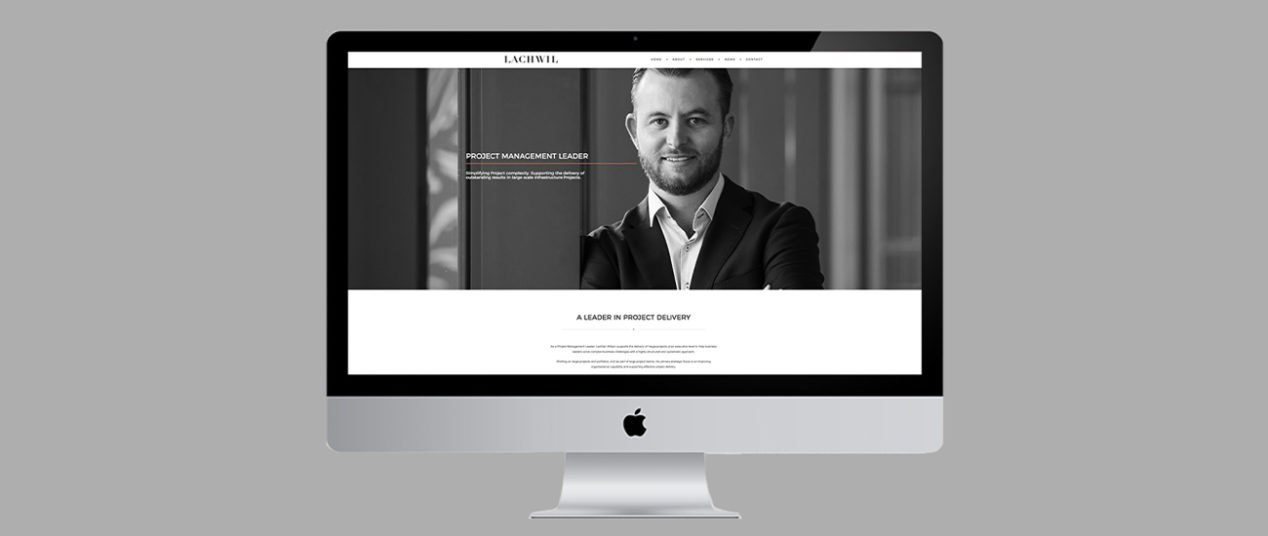 Ensure that (where possible) your domain is your name (e.g. johnsmith.com), your website reflects your chosen design and signature style, your content is SEO optimised with keywords, the architecture is easy to navigate, the UX (user experience) easy to follow and all metadata is included to build search rankings.
Content Is King: Building Your Authority Position
Demonstrate your authority position through the content you produce, share and comment on. Your strategic Personal Branding Content Strategy is a 12-month plan devised to build awareness and engagement, so you reach your Personal Branding goals. Your content should be based on what your audience is searching for on Google, sharing on social, trending topics in your sector and your subject matter expertise.
Creating Awareness and Engagement Through Social
Once your Personal Brand has been created and your foundations are in place, it's time to build awareness, amplify your brand, grow your audience on social and drive traffic to your website. LinkedIn is the most important B2B (business to business) platform and the primary outreach component of your Personal Brand social media strategy.

Networking through LinkedIn and actively promoting your content builds your network, which in turn creates new opportunities to promote any speaking engagements or media article placements you have – or are seeking. Depending on your target market and business goals, Facebook and Instagram could be relevant to build awareness and engagement.
Measuring Performance with KPIs for Web and Social
As you build your Personal Brand, data metrics are essential in measuring performance and optimising your profile. Data also gives you contextually relevant insights – so you can track your progress in relation to key competitors. This allows you to identify any gaps in your performance and reveals the best opportunities.
Your Personal Brand Strategy should have a set of Key Performance Indicators (KPIs): the metrics that show how well you are tracking in relation to your goals. Strong, accurate data shows you how to activate and accelerate your business and ensure your strategy is working. Use your KPIs to measure your successes, amplify them and refine your approach.
You can measure the performance of your Personal Brand through website traffic (use Google Analytics) and the engagement and performance metrics on social channels.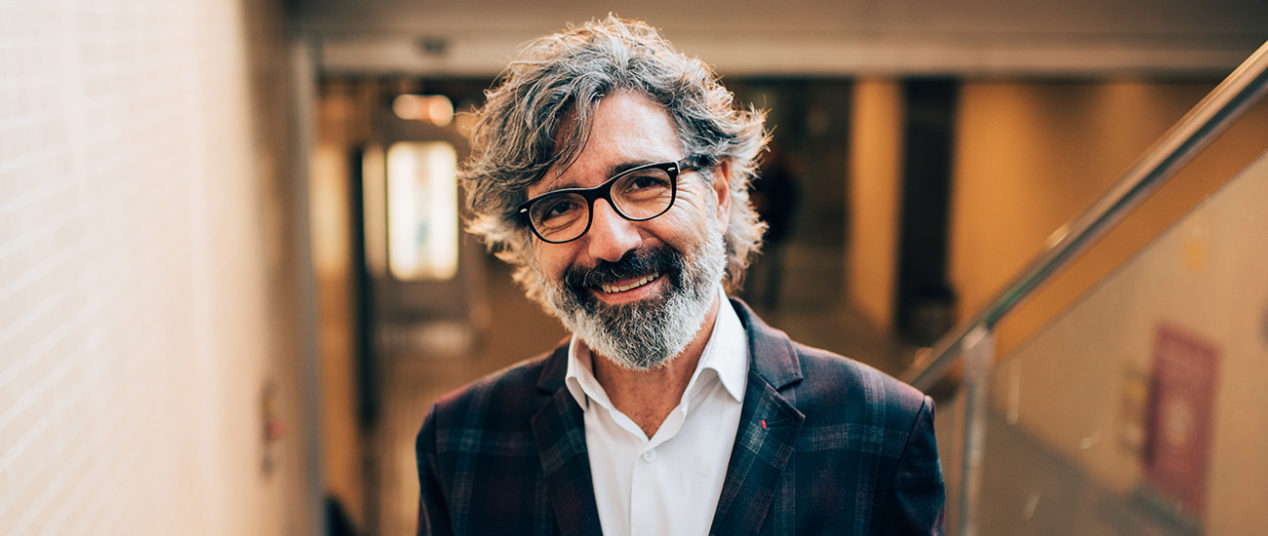 Conclusion: Personal Branding for Fast-Track Growth
Creating and implementing a Personal Branding strategy is the best way to raise awareness of your public presence, control your image and build your reputation. It's the ideal way that your peers, headhunters and recruiters know you before they meet you.
Personal Branding is a proven fast-track that grows your career and entrepreneurial journey.
When you've taken control of your profile and image – and decided how you wish to be perceived in the world – you've set the stage. Devising your Personal Brand strategy also goes a long way to becoming the insurance you need against misrepresentation and potential brand damage.
It's essential to establish your Personal Branding foundations with trust and authenticity. When you see yourself in the context of your market, know what's trending in your arena, and create content that speaks to that, you're well on your way to becoming a leader in the minds of your audience.
In anybody's language, that's what Personal Branding is designed to do: build your leadership excellence.
Boards of Directors and Executive Recruiters understand the value of leaders with strong Personal Brands, and the important synergy – not to mention the commercial returns – that The Brand Spiral creates.
Personal Branding yields exponential and long-lasting results. This is why Personal Branding is so potent.
Here are some Personal Branding Examples of Successful Entrepreneurs to inspire you as your start your Personal Branding journey. 
We'll help you create a strategic Personal Branding plan to grow your business or accelerate your career. See our Personal Branding packages. 
Vim + Zest Personal Branding is a specialist Branding and Marketing agency for people and organisations that matter. We help leaders to create impact to build a better world.
i Barrett, S. (2018, October 1). SALES, STRATEGY 'Social selling': Why Personal Branding is a priceless asset to any business. Retrieved March 27, 2019, from SmartCompany: https://www.smartcompany.com.au/marketing/sales/social-selling-personal-branding-priceless-asset-business/

ii Godin, S. (2009, December 13). Define: Brand. Retrieved March 27, 2019, from Seth's Blog: https://seths.blog/2009/12/define-brand/

iii Sinek, S. (2017). Find Your Why. New York, NY: Portfolio/ Penguin.

iv Solotar, J. (2014, July 29). The Former CEO of Ogilvy & Mather on Personal Branding. Retrieved March 27, 2019, from Harvard Business Review: https://hbr.org/2014/07/the-former-ceo-of-ogilvy-mather-on-personal-branding