What is a Personal Brand?
A Personal Brand is your unique profile, reputation and image. It's how your audience comes to know of you, what they perceive you stand for and what they think you do before they meet you. It's particular to you and identifiable only to you.
Personal Branding anchors your reputation online, in the media and on social media. When you have a strong Personal Brand, you become the authority and thought leader in your field. Personal Branding is so potent and so valuable because it builds The Brand Spiral. This is exactly what makes it one of the smartest – and commercially lucrative – marketing strategies available today.
The Brand Spiral is a win-win loop where business brands are amplified through strong Personal Brands and, in turn, Personal Brands are strengthened through strong business brands. The signal is not only amplified on both sides, it's an ever-growing, upwardly moving, win-win movement.
With a robust Personal Brand, you become a leader in the mind of your audience. This is why an audience will choose you over others. A strong, authentic Personal Brand makes you the leader your audience seeks out
Examples of successful Personal Branding
Building your authentic reputation takes time and a concerted effort. However, it's always helpful to learn from the experience of others and use examples of prominent and successful Personal Brands to motivate you to invest in the creation of your own, powerful Personal Brand. Read through the following examples of successful Personal Brands to inspire you as you consider the evolution of your own Personal Brand and set your own goals.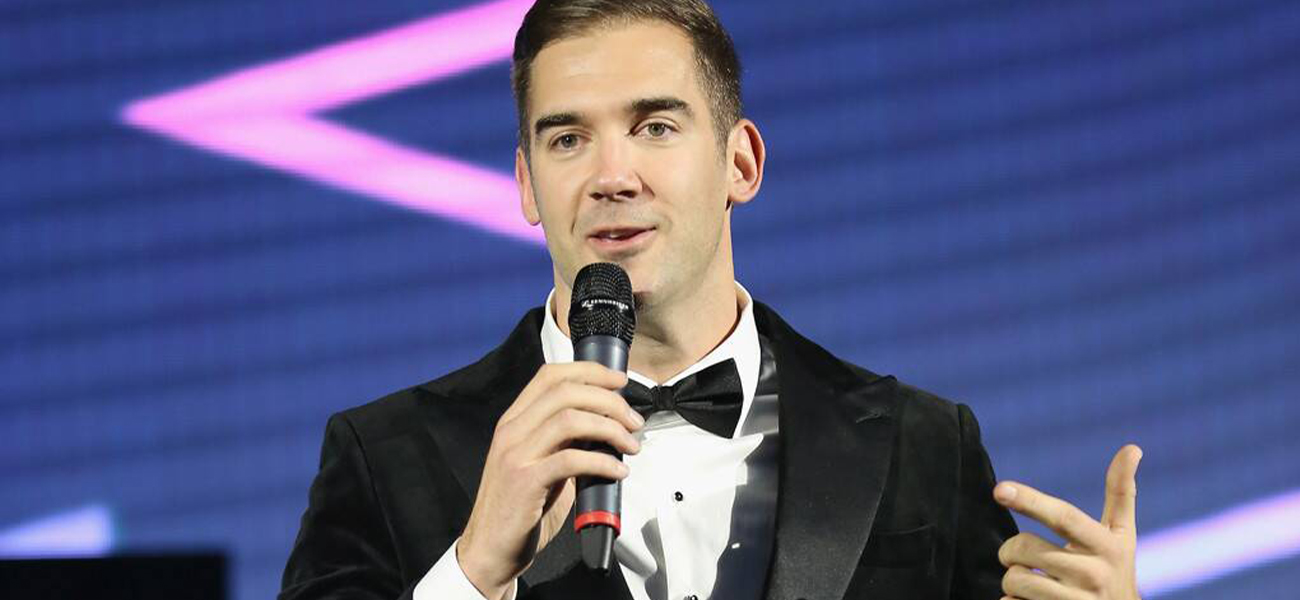 Professional athlete turned lifestyle entrepreneur, Lewis Howes, is a great example of how you can activate the Brand Spiral to accelerate your business brand, whilst simultaneously building your Personal Brand. 
After suffering a devastating injury, Lewis was faced with a choice: give in to the negativity surrounding the end of his professional football career or pick himself up and use his experience to inspire, motivate and help others. He chose to create a lifestyle business based on his passions and personal goals, and in turn, created the ideal lifestyle for himself. 
Building a new career based around his professional and personal pursuits saw him become a New York Times bestselling author and host of chart-topping podcast, The School of Greatness, which has amassed millions of downloads. 
The key to Lewis' success has been that he teaches others how to build a life doing what they love based on his own personal experiences – his work is a reflection of the brand spiral in action. He is authentic, passionate and driven to help people achieve greatness in all areas of life. Along the way, Lewis also realised the importance of data capture as a powerful brand building tool. He developed an online quiz asking his audience what they were really seeking to achieve in their lives and how he could help them get there, which grew his database by a mammoth 42%.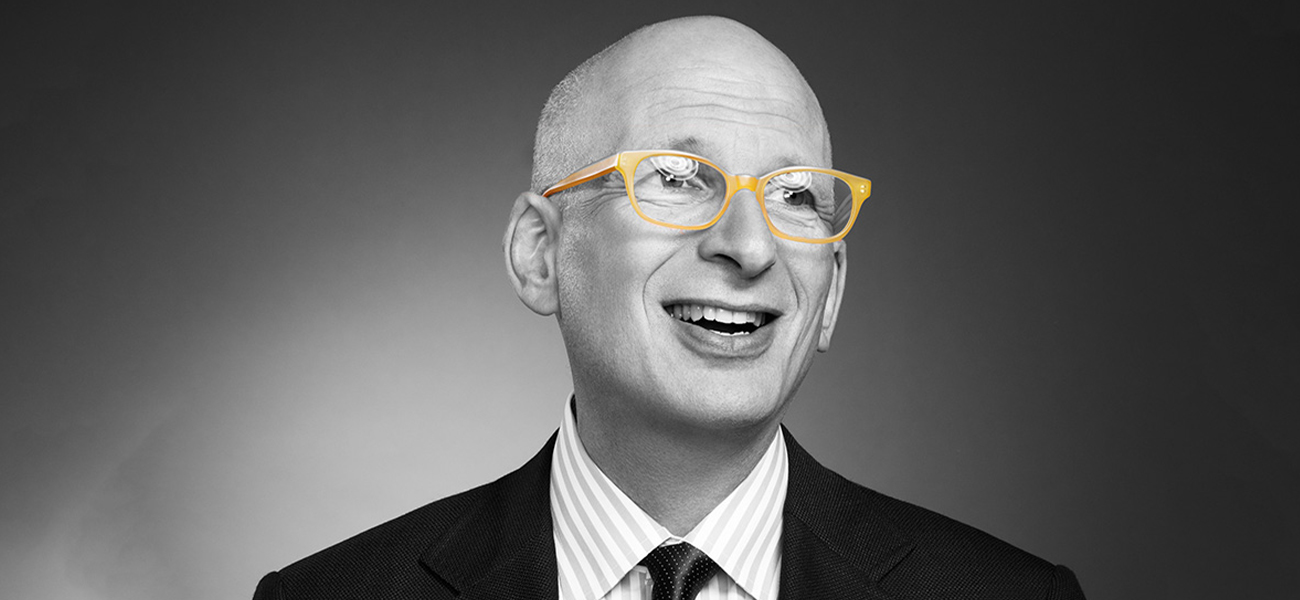 One of today's most influential marketing experts, Seth Godin is a bestselling author known for his expert leadership and industry commentary. His blog is one of the most popular on the internet. 
Whilst not known for inventing any one particular method, Seth's personal and business brands are built around his passion of observing common issues people face, experimenting different solutions, and then making them available to his audience. His work allows people to benefit from his knowledge and deeply aligns with his own personal values. 

Another great example of the Brand Spiral at work, Seth's business brand very cleverly leverages his Personal Brand. For example, his book The Icarus Deception was launched through a crowdfunded KickStarter campaign that relied entirely on his already built, authentic online reputation. With a goal to raise $40,000 that he achieved in just three hours; the total campaign profits ended up at seven times that initial amount.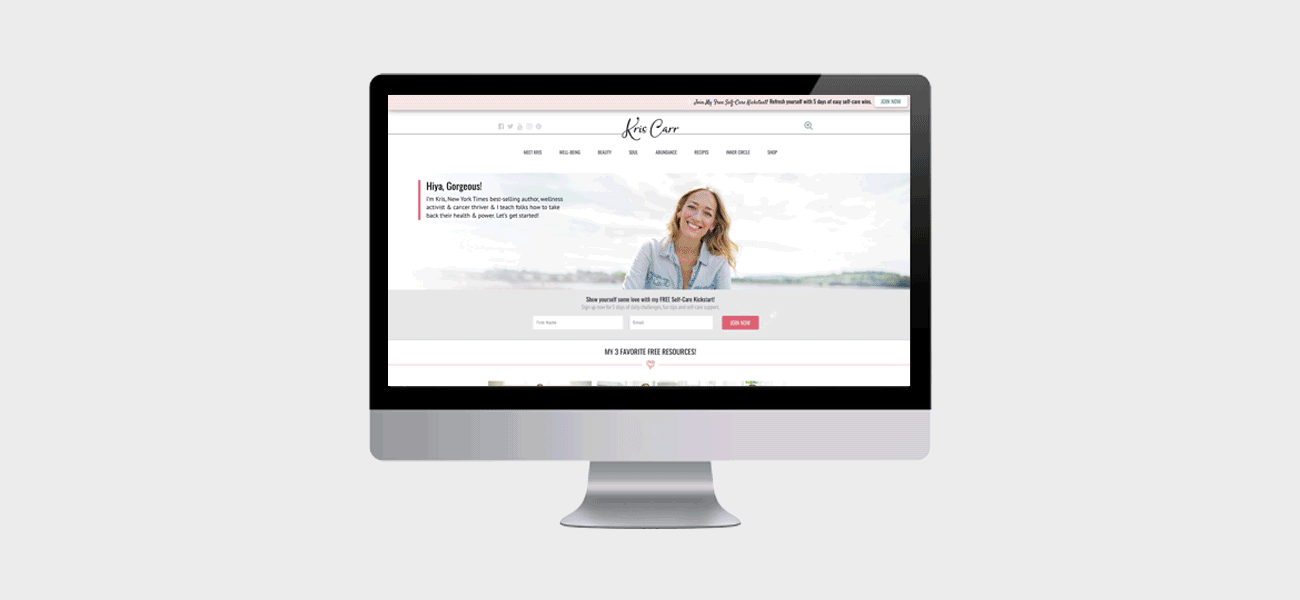 For those who haven't heard of Kris Carr, her personal story is one of resilience and persistence. Faced with terminal cancer as a young woman, she chose to dedicate her life to wellness, using her experience to improve the lives of others. 
Her Personal Brand is successful because it is, at its foundations, absolutely authentic. Her business brand reflects her personal values brilliantly. What stands out about Kris' personal brand is her strong visual branding. 
From the vintage themes and green hues running throughout her website, Kris' visual branding tells a story, and audiences discovering her for the first time are drawn in immediately. Her visual imagery, professional shots and defined colour palette capture Kris' upbeat positive attitude and has solidified her reputation amongst her loyal followers.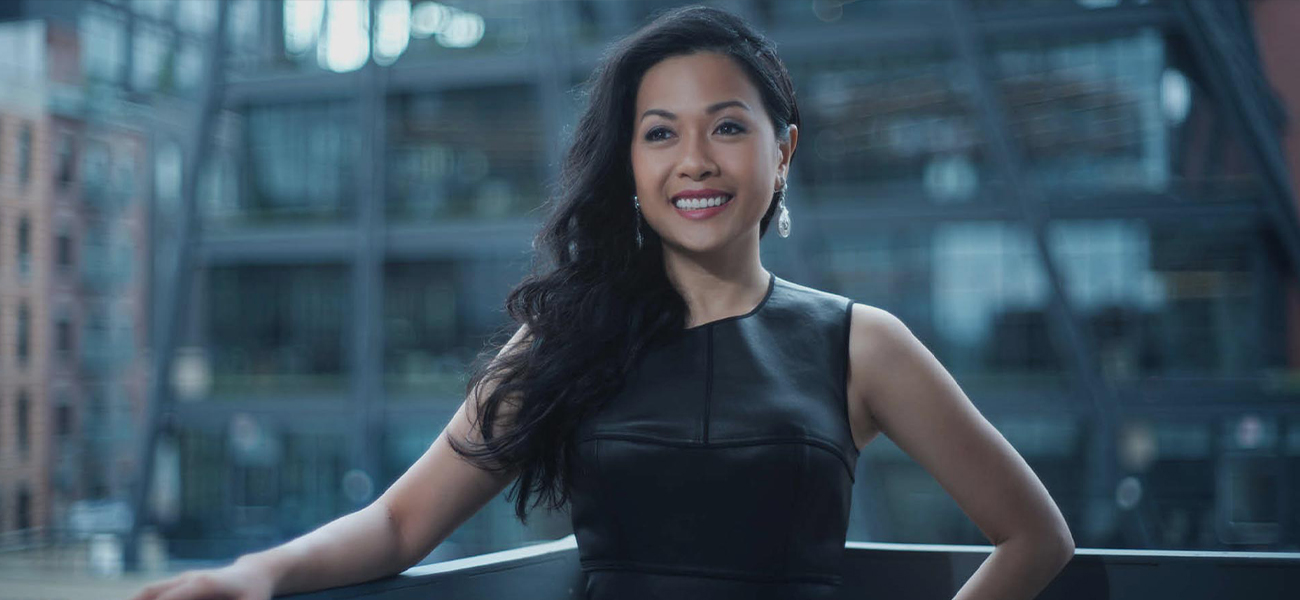 Vim + Zest saw the brand spiral in action in our Personal Branding work with Phuong Uyen Tran, the Deputy CEO of FMCG giant, Tan Hiep Phat (THP) in Vietnam. 
When Phuong approached Vim + Zest, THP wanted to launch themselves into the international market. She had written a book, previously published by Forbes, called Competing with Giants, that she wanted to engage international audiences with. Competing with Giants told the remarkable story of how her family built THP to become Vietnam's largest FMCG company. 
Putting the 36-year-old, Harvard educated millennial as the face of the company gave THP qualities of relatability, personality, and a sense of leadership that the market could build trust with, because it had a person in front of it.
Vim + Zest executed an international PR and speaking engagement campaign which saw Phuong garner coverage in multiple tier one publications around the world and, most importantly, speaking engagements at Harvard University and Babson College in Boston for Nike's Top 50 Managers event. She has delivered lectures at Asialink events in Sydney and Melbourne, among many other prestigious organisations.
The results of this strategy were twofold; Phuong was able to introduce her company, but also influence and educate an international market by the value of herself and her family. The international market began to become more aware of THP's products, imbued with the values espoused by the company and held by Phuong, as the accessible leader in front of them.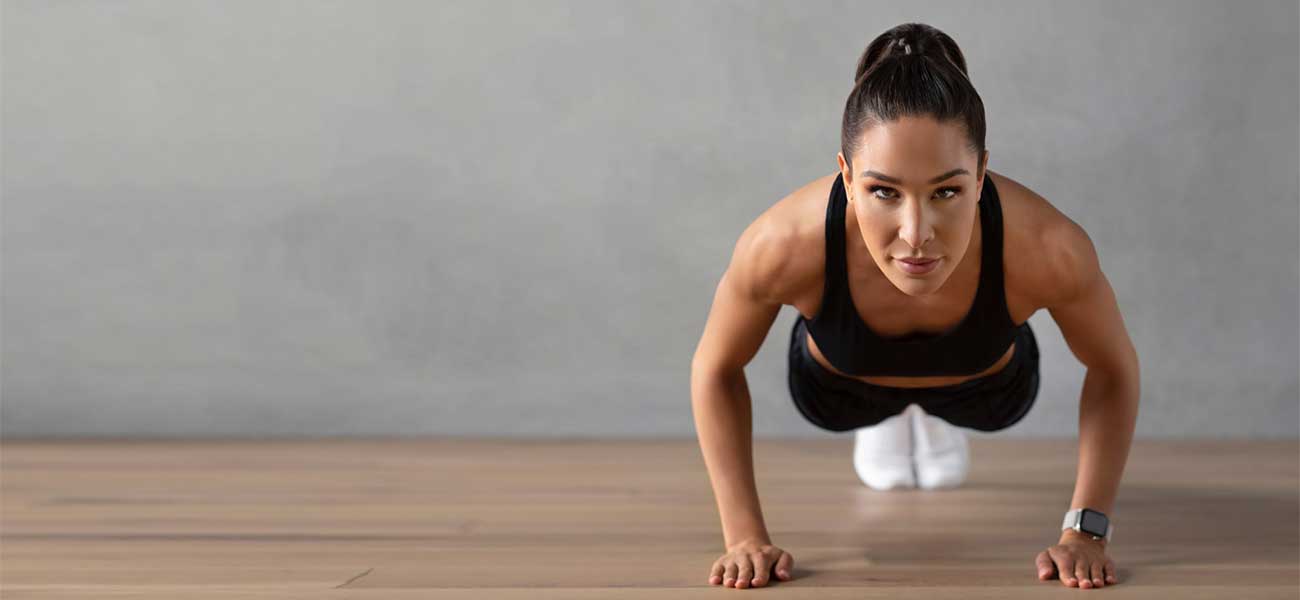 Kayla Itsines executes her Personal Brand the same way she executes her fitness empire, with passion and unrelenting determination.
In 2014 Kayla co-founded the Bikini Body Training Company in an effort to multiply her business. The online platform enabled her to bring her training services to clients around the world, dramatically outgrowing the potential of her bricks and mortar personal training business. 
In 2015, Kayla pivoted her branding message away from body aesthetics, and moved her tribe of loyal followers to her monumentally successful SWEAT app. 
In the last seven years, Personal Branding has been pivotal in creating Kayla's incredible success. Her strong authentic Personal Brand is amplified across her website, targeted emails, live events and blogs, however her active Instagram presence has been pivotal to building her business. 
She currently has more than 12.5 million followers. 
Kayla Itsines is a powerful example of authenticity in Personal Branding. She shares insights into her life and her own health, wellness and fitness journey, providing invaluable knowledge and advice. 
It's easy to see why her follower growth has exploded, a brand relationship based on the feeling of genuine connection with Kayla. 
With approximately 70% of her Instagram posts linking back to her SWEAT application, it's also easy to see how Kayla's Personal Brand has been incredibly instrumental in building her business. 
Now one of the wealthiest Australians aged under 40 years and listed amongst the top 30 most influential people online, Kayla understands the power of working her Personal Brand like a muscle.
You might be interested in:
The Power of Personal Branding
Personal Branding anchors your reputation online, in the media and on social media. When you have a strong Personal Brand, you become the authority and thought leader in your field.
Through the creation of a strong Personal Brand, leaders can activate the Brand Spiral. The Brand Spiral works to accelerate the growth of a business brand through the amplification of a Personal Brand. It is a win-win loop that sees the consistent evolution of both brands in alignment with each other. 
The key to a successful Personal Brand is authenticity. This establishes a shared pool of meaning with your audience, cementing trust and loyalty. Successful Personal Brands rely on transparency and alignment with your personal values, beliefs and morals. This communicates your 'why' and who you are to your audience. Strong visuals are vital to the success of a Personal Brand and are a powerful storytelling tool.
Change makers and leaders can learn more about creating a strong, authentic Personal Brand that resonates with their audiences through shared values and trust in our guide to Personal Branding Essentials.
Vim + Zest Personal Branding is a specialist Branding and Marketing agency for people and organisations that matter. We help leaders to create impact to build a better world.